LMBS basic
The LMBS basic module finds its application in integrating a fully functional unit into an already existing system in order to realize labeling, marking or engraving. The following elements are included in this module:
camera observation
4-axis control
Image field up to 500 mm diameter
image recognition
USB port
230V connection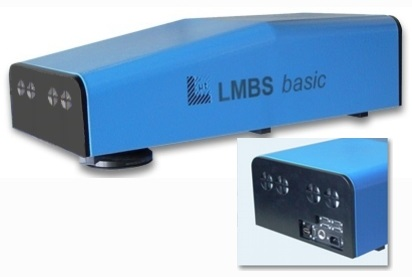 LMBS basic 2
The LMBS basic 2 module can be equipped with a wide range of powerful lasers, from UV to IR. It is suitable for integration into your own process flows and can be used for all applications. The module includes:
Laser wavelengths 355nm to 10600nm
Laserleistungen 1 bis 100 Watt
Mirror deflection units with high-quality focusing optics
Camera systems with optional image recognition
Mechanical shutter with integration into a higher-level safety control
Control and power electronics in a separate control cabinet
Process integration via fieldbus or digital interface
LMSS 030
In addition to welding work, the LMSS 030 welding module can also be used to carry out minor cutting work. For this application the module is equipped with:
Fiber optic connection for laser
Focus variation from 0.15 to 2 mm
Lateral jet movement within the nozzle opening
camera observation
Control via Windows interface

LMSS IR
This welding module contains a laser resonator that is flanged to the welding head.
Lamp pumped laser 100 watts
Focus variation from 0.3 to 2 mm
Fixed welding look
camera observation
Control via multiCAM